Whanganui River Adventures
Whanganui River Adventures is a locally owned business based in Pipiriki, involves Scenic jetboating, bushwalking, Bridge to Nowhere and canoeing comes with local history and stories of the river from local tangata whenua guides/drivers and staff.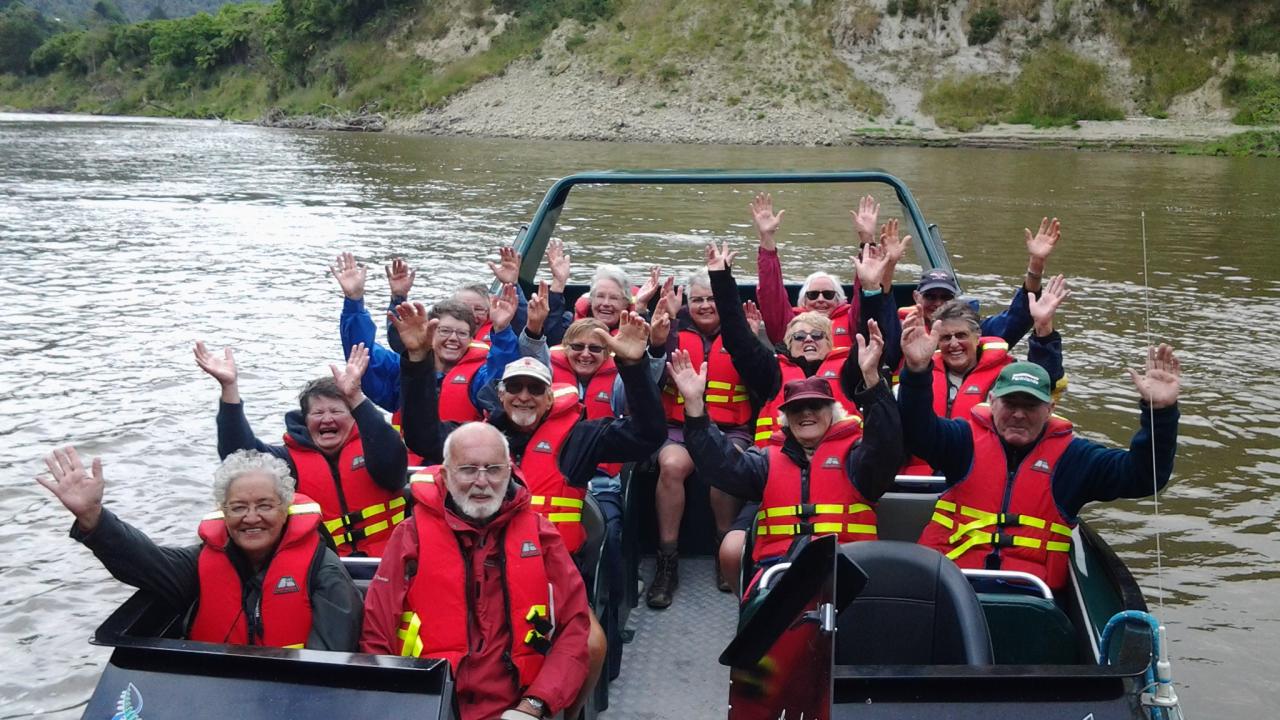 Looking for something special,memorable and scenic? This is the tour for you!
Whanganui River Adventures offer personalised scenic tours such as jetboating, canoeing, walking or mountain biking.
Come with us and we will introduce you to our world we live in,our playground that we call home. You will meet the tangata whenua locals who will be your personal tour guides/drivers and front people you meet when you arrive at our office in Pipiriki Village.
We will greet you with a smile and friendly talk before your tour begins. We have secure car parking at our office, we will take you in our passenger van to the boat stopping at the toilets first. From the boat, your tour will begin with a scenic journey upriver to historic interests.
Pricing and Conditions
High Season

$150-$215 (Adult)

(December 1 - May 1)
$75-$107 (Child, 15 and under))
Availability
Business Hours: 7 days "Summer 8am - 7pm (sept to april). Winter 9am - 5pm (may to aug)

Months of Operation : All Year